I went to an estate sale yesterday and found some great vintage fabrics, lace trims, and buttons. Great pricing on some really nice stuff. The pictures really don't do justice to the fabrics. There are wools, silks, linens, rayon, bark cloth and cottons. The buttons have jet and Bakelite as well as glass. There are several other types of fabrics and buttons, but the majority fall into these categories. The camera captured different looking colors in some of the fabrics than what they look like with the naked eye. They are much nicer looking in person and feel so luxurious. I also got a knitting book from 1936 which has styles for Hollywood starlets. I hope you enjoy.
I'm not posting photos of all of the fabrics, but rather just a sampling of what I was fortunate enough to score!
These are some of the wools.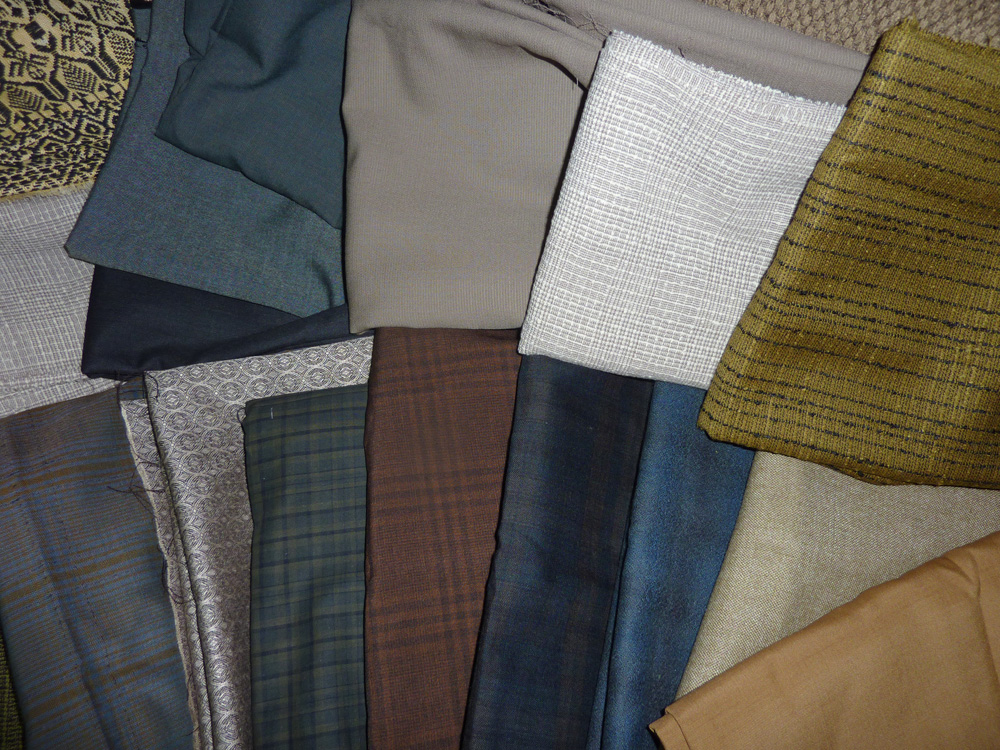 Some silks...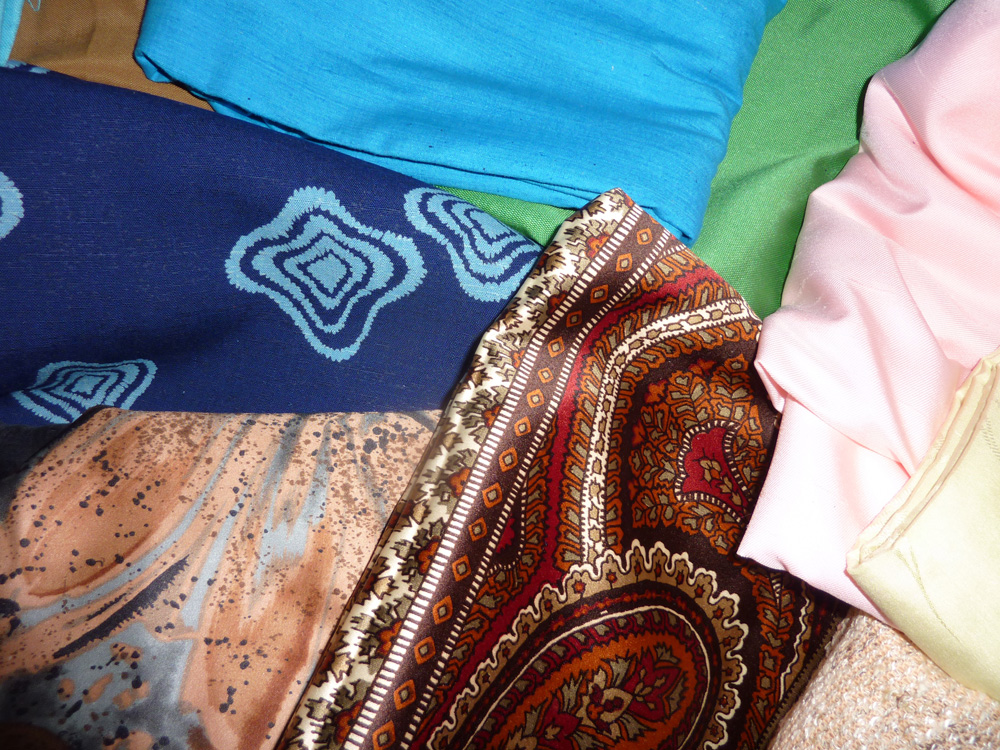 ...bark cloth, rayon's, lace trims...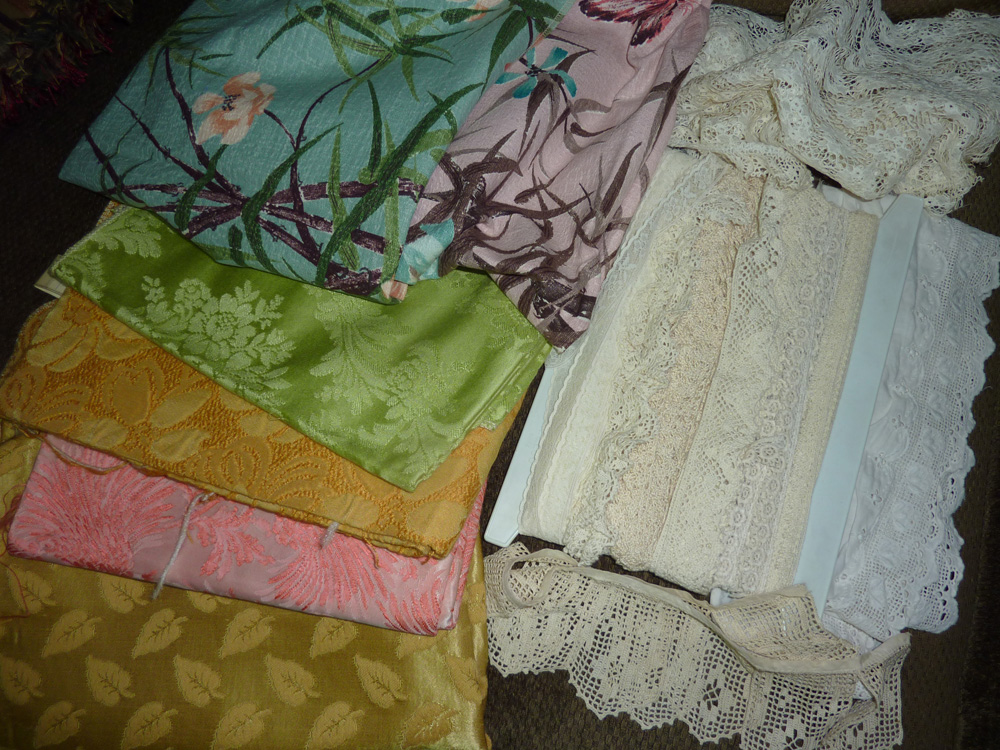 ...cottons and misc. fabrics.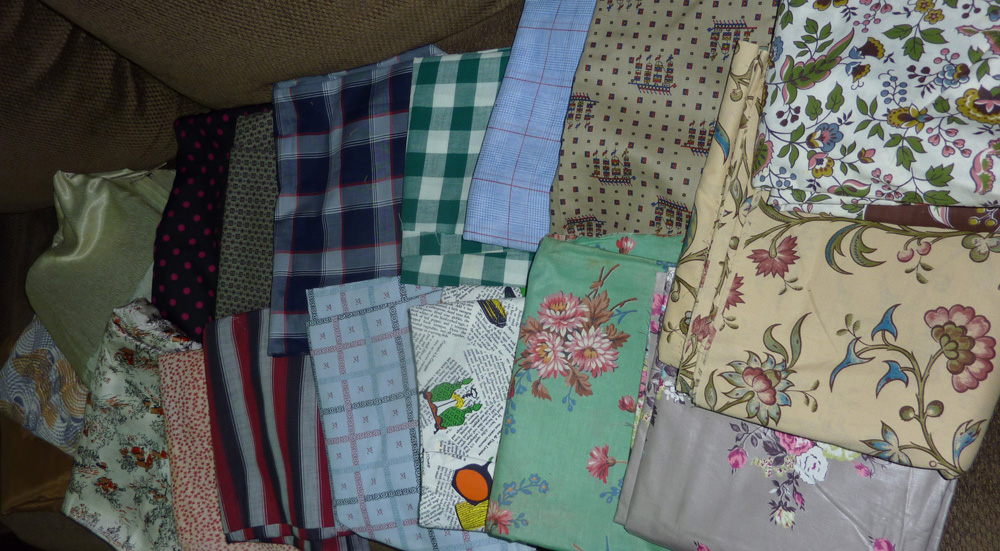 And now for the buttons...

The ones at the top are hand carved leather with the yellow ones to the right being Bakelite and brass. Below those are glass.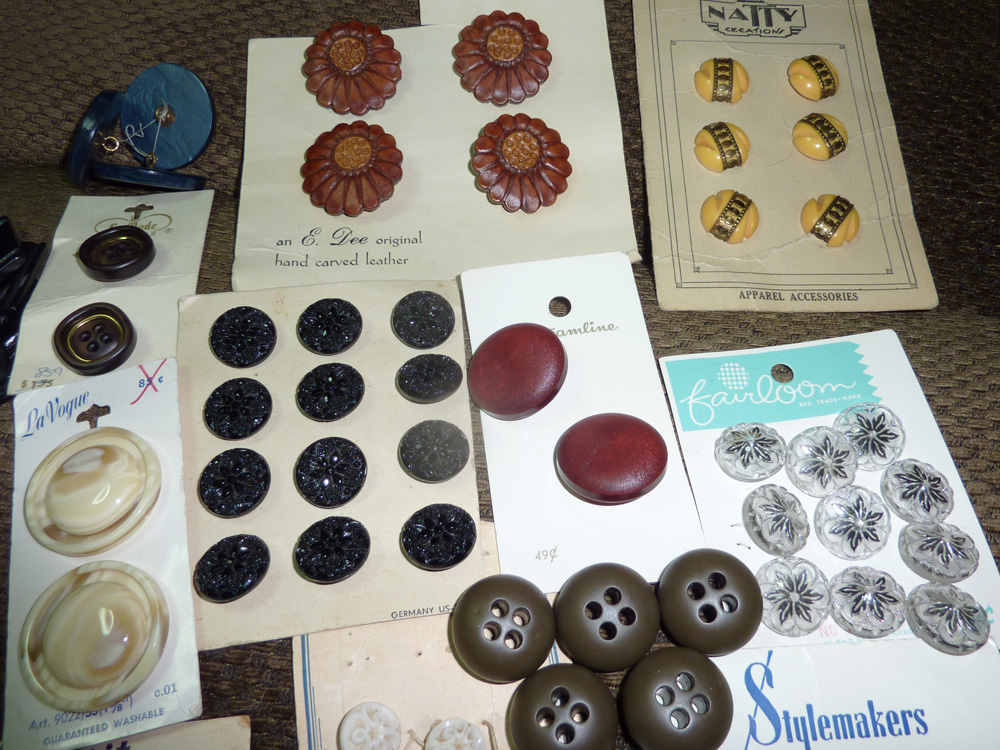 Several sizes and styles of Jet.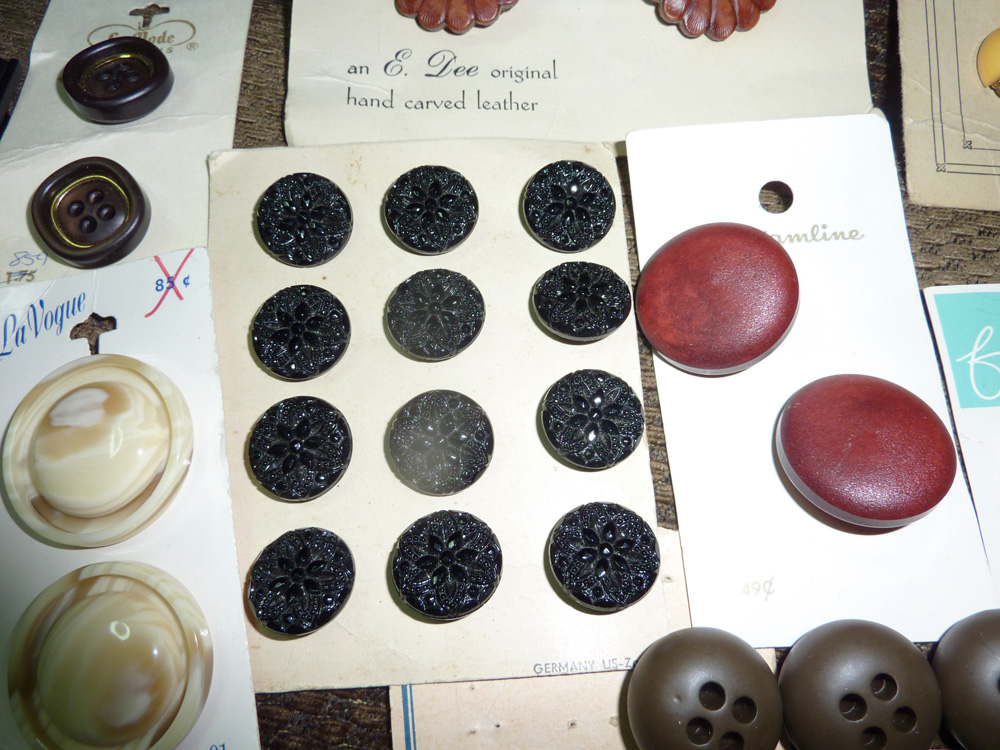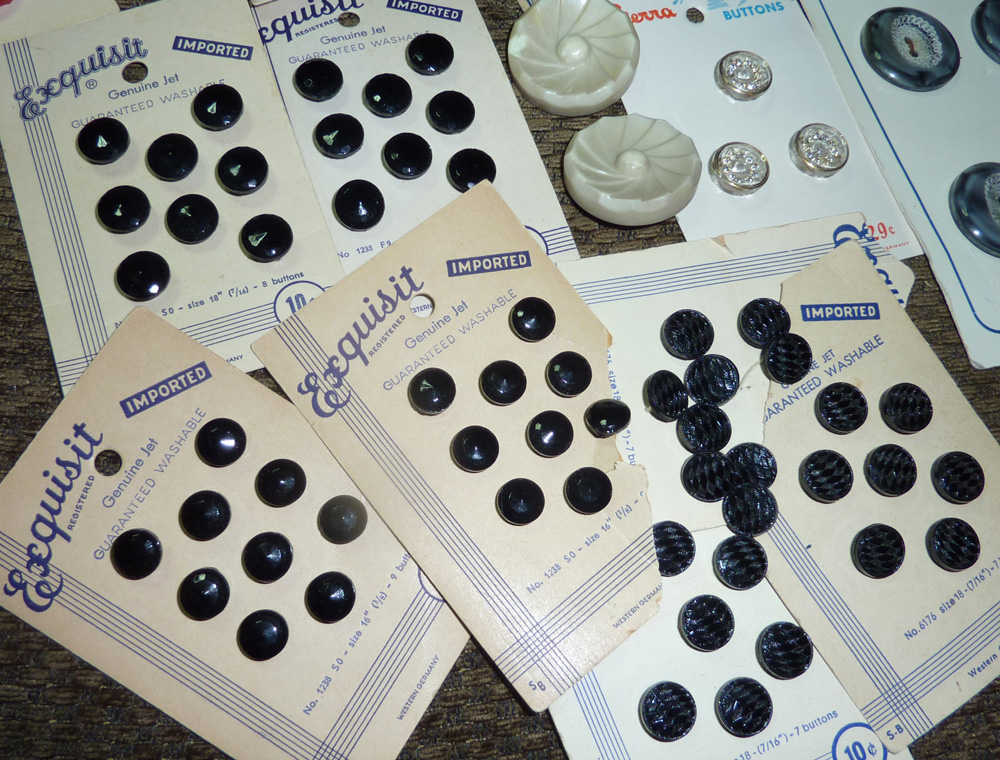 And this is the 1936 knitting magazine...